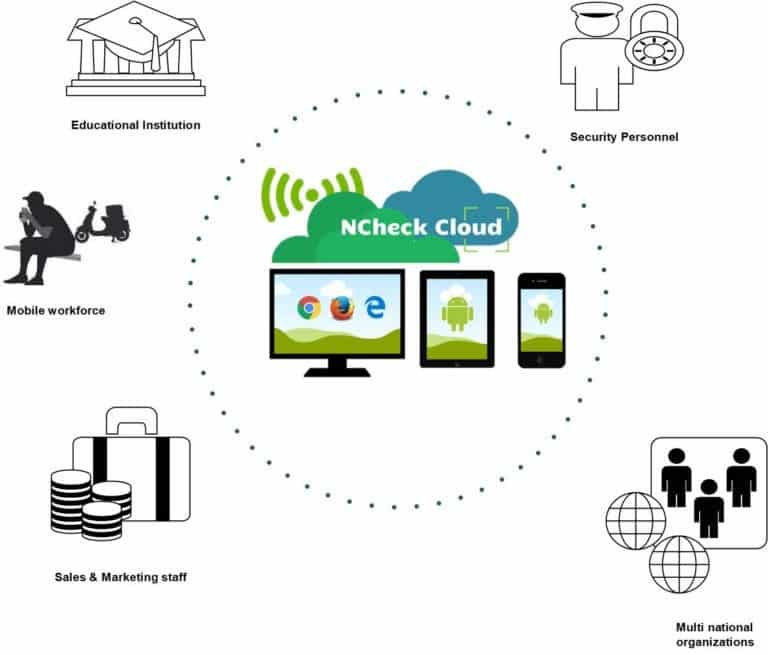 Why organizations should adopt cloud-based biometric attendance systems?
A cloud-based biometric attendance system provides your employees with a safe and secure biometric attendance tracking system as a service in the cloud. Cloud computing enhances the drive to adopt biometrics, as it enables easy storage and access to data anytime anywhere. The term 'cloud' seems to be everywhere these days. Cloud computing—where an application runs on a third-party server, offering the user access over a secured internet connection. However, cloud-based business applications, specifically cloud based time and attendance software, provides a number of benefits that have the potential to significantly impact your business.
Faster Return On Investment (ROI) and great saving on IT budget
Switching to a cloud-based application means that you don't have to spend time and money installing software, configuring hardware or maintaining a system. Cloud-based workforce management software runs on a third-party server, so you don't need a dedicated, in-house IT resource to run the system. Support is just an email or call away!
Reduce the time & money to prepare payroll
Shoot up labor costs due to inefficient and complicated payroll processes, such as manually entering data and processing paper timesheets, can cause the business to exceed its payroll budget quickly. Since cloud-based time and attendance software is automated, your payroll team doesn't need to spend the extra time on clerical tasks.
Adaptability to the organization's growth
With cloud-based time and attendance software, you only pay for the capacity you need to use at that time. Pay per the plan you use. You can scale your user plan upwards or downwards depending on the need for that time frame. This can be especially helpful for companies that have a fluctuating or seasonal workforce.
Get the upgraded version instantly
Cloud-based time and attendance software offer automatic upgrades, which are installed at no extra cost beyond the subscription.
With cloud-based time and attendance software, you can access anywhere, anytime.