March 4, 2020 – NCheck Bio Attendance 5.0.53 is released
In this version of NCheck Bio Attendance, the following features and improvements are included:
NCheck On-premise server
Improved the Web Console Device Specific settings UI
Added a Web Control panel setting for selecting fonts
Improved send user notification – Overtime approval Send notification to the user when Overtime approved or rejected.
Improved the NCheck 5 data synchronization.
Added Windows Client-side preference settings screen.
Added unidentified face images sending in multi-face mode for Windows and Android Lite clients
NCheck Standard client (Android)
Improved the data synchronization by aligning the data synchronization with Windows Standard client
NCheck Lite (iOS)
Manual Event selection
Add Cancel event button
Improved result screen align with Android Lite version
To download and try the latest version of NCheck Bio Attendance, go to the downloads section.
2019
September 25, 2019 – Neurotechnology Releases Update to its NCheck Bio Attendance Time and Attendance Solution
Neurotechnology, a provider of deep learning-based solutions and high-precision biometric identification technologies, today announced the latest update to its NCheck Bio Attendance end-user biometric system for time and attendance management using fingerprint, iris, and facial recognition. The new version includes a number of enhancements that simplify user check-in/out using smartphones, computers or dedicated devices while making it easier for managers to collect and analyze attendance data, generate reports or use the data in a payroll system.
Read the press release.
2018
September 19, 2018 – NCheck Cloud back-office application introduces new administration enhancements
NCheck Cloud administration roles have been enhanced by introducing several new administration roles.
Separation of subscription administration and attendance control system administrators.
New Group administrator role
New Auditor role (Read-only administrator)
New back-office administration roles provide convenience in delegating admiration work for medium and large organizations.
May 14, 2018 – NCheck Bio Attendance Cloud for Windows (Premium Version)
NCheck Bio Attendance Cloud for Windows (Premium version) will be available for purchase soon. Current NCheck Cloud subscribers can download, install, and use the NCheck Bio Attendance premium version. The premium version has advanced client-side features than the FREE version. It uses Neurotechnology's latest algorithms to perform client-side face detection and extraction. It enhances the user experience by providing live face detection and extraction on the client-side. No need to touch or click the "Capture" button anymore. When looking at the camera, the employee's face will be detected automatically and template extraction is performed in the application itself. Face identification using the extracted template speeds up the check-in checkout. If you are looking for a contact-less attendance system or automatic check-in/ check-out feature, with faster face identification try its full-featured one-month free trial.
[Update on 2018-05-28] We have released NCheck Bio Attendance Cloud for Windows (Premium) version for the public. You can download the trial version from the download section. From here you can buy licenses for the premium version.
March 28, 2018 – NCheck Bio Attendance Cloud for Windows has been released
NCheck Bio Attendance Cloud for Windows has been released to the public on 2018-03-27 and it is available to download. Current NCheck Cloud subscribers can download, install, and use the application with their current subscription. New users can create their NCheck Cloud subscription from the NCheck Bio Attendance Cloud website and set up their free NCheck Cloud subscription to try this new windows client for NCheck Bio Attendance Cloud.
New Windows client application supports windows PCs, Laptops, and tablets with Windows 7 or high. It can use an integrated webcam and attached USB webcams.
NCheck Bio Attendance Cloud for Windows works like NCheck Cloud Attendance for Android or iOS. It can be registered using the generated device registration code. Device registration codes can be generated for a single employee or an employee group. After registration, it can be used to record employee attendance with face identification.
NCheck Cloud Attendance for Windows provides the facility to manage your account using Admin Control Panel, it's similar to a web interface but provides additional functionality to add face biometrics using a webcam. If you are accessing the NCheck cloud web interface using a Windows PC, we strongly recommend using this Free application with extended functionality.
March 26, 2018 – NCheck Bio Attendance Cloud for Android with Multi-face support.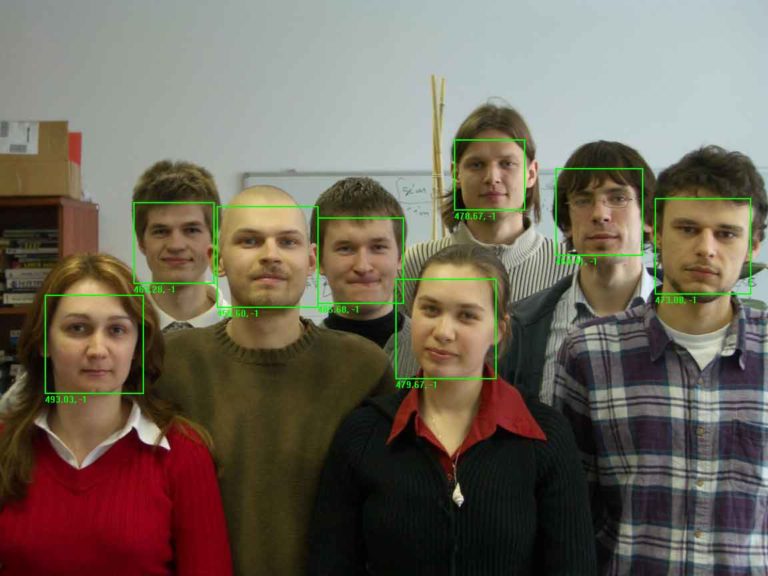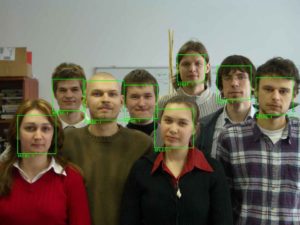 With the latest release of NCheck Bio Attendance Cloud client for Android, we have included support for Multi-face attendance. For employee group registered devices, this feature can be enabled from the camera view (Group button). When you capture a photograph of a group of employees, the app will show the result on a multi-face attendance view. Correctly identified faces can be recorded as an attendance event. This feature will be very useful when taking attendance of a group of people, especially in a classroom. Existing NCheck Bio Attendance Cloud subscribers will receive this update if they have installed the NCheck Bio Attendance Cloud app from Google Play. New users can sign up for a free NCheck Bio Attendance Cloud account and try this feature by installing the NCheck Bio Attendance Cloud Android client app.  
2017
March 31, 2017 – NCheck Personal ID iOS Client released.
We are pleased to announce our latest addition to the NCheck Bio Attendance product suite, the NCheck Personal ID client for iPhones and iPads. This client app has the same features as the Android Personal ID client, You can download this app from iOS App Store or from iTunes. NCheck Personal ID comes with the following benefits:
Strong security with Employee face verification.
Use of employee own device.
It can restrict and control employee working location.
The record includes the location of attendance recording.
No use of a shared terminal, No health risk.
Use employee smart device inbuilt camera, No additional requirements.
Employees can record attendance from anywhere, with no queues.
One-click attendance marking – Quick and convenient.
Monitoring employee attendance history – Manage work time.
2016
December 14, 2016 – NCheck Bio Attendance got a 5-star rating on Capterra review.
Business software discovery and review service Capterra has reviewed NCheck under the attendance tracking software category. We got a 5-star rating and some positive reviews there. Check out NCheck Bio Attendance on Capterra.
December 9, 2016 – NCheck Bio Attendance represented IFSEC Expo 2016, New Delhi.
IFSEC Global is the pre-eminent authority on the global security and fire industry. IFSEC-India 2016, was recently held at Pragati Maidan, New Delhi, India organized by UBM India to bring product and solutions providers to the clients to meet their objectives through thought leadership, product & solution showcases, and year-round networking. NCheck Bio Attendance 3.1 was promoted in the IFSEC-India, 2016 expo.
October 19, 2016 – NCheck Cloud: The cloud attendance management solution is released to the public.
NCheck team is pleased to announce that the new Cloud attendance management solution with biometric time and attendance control, "NCheck Cloud" is released to the public. NCheck Cloud, cloud biometric attendance management, and control system start with completely free without any obligation up to 5 employees. Visit cloud.ncheck.net and subscribe to a free cloud attendance management system account and explore our real-time cloud-based time and attendance management system.
September 28, 2016 – NCheck Bio Attendance supports Saral Infotech S700 Android tablet
Neurotechnology, a pioneer in biometric algorithms & software development has partnered with Saral Infotech who brings Advanced Technology hardware product solutions on Biometric fingerprint readers, IRIS, and face-based Tablet PCs, Handhelds for office and field operations. Saral S700 Android tablet is a one-stop solution for all types of Biometric data capturing & verification. Organizations can use S700 Tablet PC with NCheck Bio Attendance for Visitor Management, Access Controls, and Time & Attendance as a more cost-effective solution.
July 13, 2016 – New NCheck Bio Attendance 3.1 Provides Intelligent Biometric Time & Attendance Tracking
Neurotechnology, a provider of high-precision biometric identification & artificial intelligence technologies, today announced the release of NCheck Bio Attendance 3.1, a system that provides quick and easy tracking of time and attendance using fingerprint and/or face biometrics. The incorporation of biometrics into the time and attendance task provides convenience for the user as well as a high level of error-free authentication. Read the press release.