The 6 Most Common Employee Relations Issues and How to Deal with Them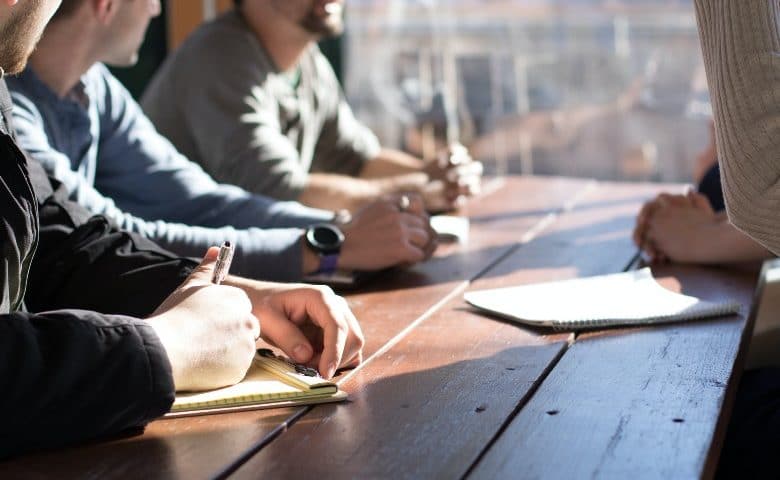 The relationships within your workforce can mean the difference between your company growing and failing. As a result, for your company's success, you must manage and maintain positive employee relations.
However, you are probably aware that there is always the possibility of workplace employee relationship issues. Such issues, if left unresolved, can snowball into more serious issues. Here is a guide to help you understand some of the common employee relations issues and learn how to deal with them.
Definition of Employee Relations
Employee relations can be defined as the efforts put in by an organization to create and maintain positive relationships with its employees. Such relationships aim to maintain the employees' loyalty, increase their productivity, and give them a sense of belonging to the organization.
The 6 Most Common Employee Relations Issues and How To Deal With Them
Efforts towards employee relations will always be faced with challenges and issues. Some of the issues include;
Hours Worked
There are situations where an employee disputes the number of hours they worked, claiming that they have been working longer than the manager claims. Some will even insist that they worked extra overtime hours that you don't even agree is accurate.
Wage and hours issues can be a pain in the neck. Therefore, you have to ensure that your business is ready to deal with such issues before they even start arising. For example, you should improve your method of tracking employee hours. With such, you can key in the time when every employer starts and stops working.
This means that in case of a dispute, you will have a ready reference at your disposal.
Thanks to our current technological world, you can even utilize self-service timekeeping programs that can allow your employees to clock themselves in and out using their smartphones.
This is an excellent way to encourage them to manage their schedules efficiently, reducing the possibility of paycheck issues. It is also beneficial to you as you can create a schedule quickly and efficiently.
Pay Rise
One of the most challenging conversations that you can engage in as a senior figure in a workplace revolves around pay rise requests. They are veritable minefields, some of them even escalating into full confrontations and even resignations just because of a single misconstrued word.
In case such issues arise within your business, the first thing you should always avoid is regarding them as a nuisance. It would be best if you took this as an opportunity to acknowledge, reward, and retain your team's best performers. Consider the fact that the employees decided to talk to you about it before seeking better pay elsewhere—this is employee loyalty that should be considered and, if possible, rewarded.
Salary increment negotiations are not just conducted and concluded within a flash. Several factors have to be considered; some businesses operate under tight pay structures that can be affected by sudden increments. Therefore, you should take time to think about your financial department's effects, the financial situation, and whether it is indeed worth it.
Annual Leave
Annual leaves are also another delicate issue that can end up in disputes. When mismanaged, annual leave issues can dramatically and negatively impact your business operations. Yes, annual leaves are significant to the employees for many reasons—it is a way to reduce stress levels, promote motivation within the business, and increase productivity.
Many human resource departments struggle with annual leave, especially when it comes to keeping track. You still have to deal with other leave cases such as sick leaves, stress leaves, and parental leaves calls for better and effective ways to keep track and avoid complications. 
How should you manage your employees' time-off requests?
First of all, you have to formulate a well-defined leave policy and make it known to the employees. You can also use the numerous leave management software available. This will not only ensure that you comply with the law, but it will also reduce disputes and give you peace of mind.
Interpersonal Conflicts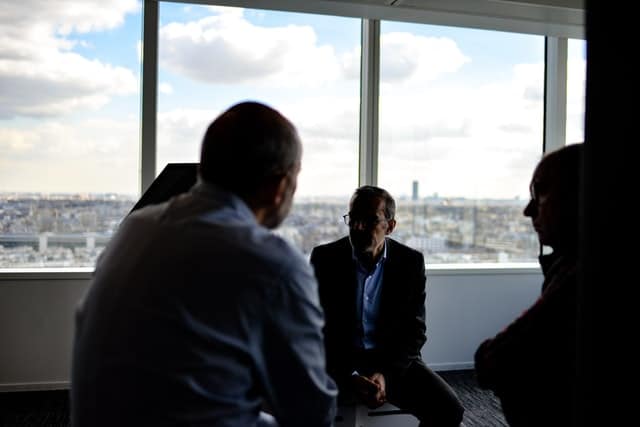 Despite being a grave concern for employees and employers, interpersonal conflict in the workplace is very common. These issues can arise due to personal reasons, different points of view, or even work-related reasons.
Generally, a person or a group of people will be interfering with another person's attempt to complete tasks, assignments and achieve their set goals. Some can even end up in physical fights and injuries.
Even though conflicts have a high chance of occurring, you can still prevent them. Most are the times when solving such disputes creates better employee relationships, paving the way for future success. Below are some of the ways through which such disputes can be solved.
Talking it out: You are supposed to listen to both sides of the story without being biased and then help them come to a common point of view.
Be empathetic. Appreciate the fact that employees have concerns too and listen to their frustrations.
Be an active listener. Listen to their concerns without interrupting them to get to the root of the problem can significantly help.
Attendance Issues
Attendance issues have become a rampant problem in most workplaces. You may find some employees coming to work or attending meetings late, while others even fail to show up at all. Most of them end up being covered up by buddy punching.
Moreover, most business owners fail to call out employees, maybe because they don't want to be "that guy" in the company. However, lateness and extreme absenteeism without compelling reasons should not be tolerated. First of all, other employees will either lose morale or follow suit. The productivity of the company will also be affected.
Timesheet fraud and buddy punching can be easily solved by effective methods such as using a web and cloud based biometric attendance system. The employees will have no other option but to either attend work early or give a solid reason.
It is also important to note that employees won't take attendance issues seriously unless there are serious consequences to be suffered. In case such issues arise, you should start by raising your concerns by informing the individuals that you are aware. Their subsequent reaction should dictate where you make accommodations (if they have difficulties getting to work) or take it a notch higher (if the problem persists without any solid reason).
You can also use a biometric time tracking system as a visitor management system to stay on top of any guest visitations your business may have and provide them with a smooth experience.
Workplace Safety
Employee injuries and accidents top the list of a business owner's worst nightmare. That is why every business should put more effort into promoting safety in a workplace, no matter the industry or department the business operates.
Workplace safety begins when you supply your employees with the appropriate safety equipment; masks, goggles, gloves, etc. You should also see to it that the necessary security measures are also in place.
As a good manager, ensure that the employees are not pressured to the extent of fatigue due to many overtime shifts.
Conclusion
Even the best of businesses encounter employee relations issues on their quest to success. However, the way you handle such issues can make or break your business.
In fact, statistics prove that organizations that solve such issues right away and invest in employee engagements have a 91% chance to retain their employees and become more productive.
As a business owner or manager, you have the responsibility to prevent such issues before happening and address them professionally when they occur before they escalate to become a significant problem.