6 tips to improve employee performance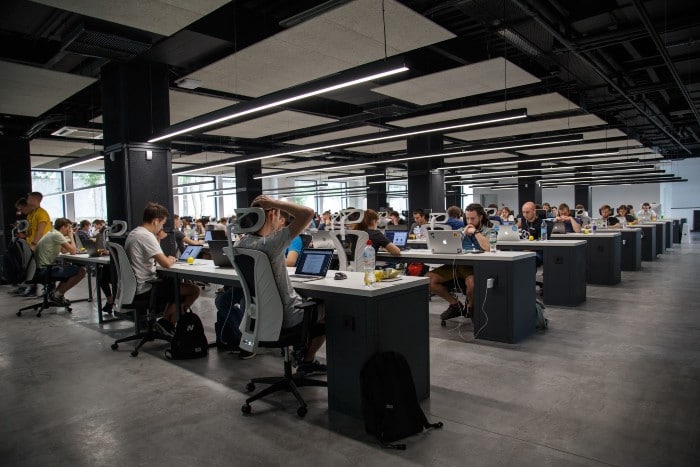 Employee performance is the most integral part of any business. Employee performance is a vital metric that will determine if a given business is bound to succeed or fail. High-performance employees always meet deadlines, make sales, transform the brand positively and enhance better customer interactions.
This article will provide 6 tips on how you might improve your employees' performance.
Employee Performance Definition
Employee performance refers to your employees' behavior around the workplace and how they perform their duties.
Your business might opt to set individual targets for each employee or the business, in general, to ensure that your business reaches its goals in customer satisfaction and maximize revenue. Individual performance at a workplace often refers to an employee's effectiveness and quality of work.
If an employee can meet deadlines and reach the targets set for them and beyond, then we term that employee's performance as good.
If you have an employee who can't complete any task effectively without being micromanaged, it often means that the other employees will have to cover for them, and the business or organization's performance will be dragged down.
If your employee's performance is bad, it will affect every aspect of the business, from customers' satisfaction to the profits realized.
6 Best Ways to Improve Employee Performance
1. Measure performance using tangible criteria
In your business, there is always the need to evaluate and measure your employees' performance consistently. This is because it is one of the ways to know if your business is doing great or not.
You want to ensure that you take everything regarding your employees' performance and improvement into account. Here are some of the employee performance metrics you should consider measuring;
Quality of work
Quality will always be preferred to quantity no matter what industry you're working in. You want employees who can do it right the first time and still be able to meet deadlines. To measure your different employees' quality of work, evaluate how much of their work ends up being rejected or redone.
Employee efficiency
An efficient employee is the one who always finds new ways to maximize their productivity with minimum effort and expenses to the company. Efficient employees will make few and very rare mistakes that could cost your business and are always time-efficient.
Individual goals
Always help your employees set measurable and time-efficient goals. You can tell an employee's performance by how often they meet their individual goals in the workplace.
2. Diagnose the reasons for low employee productivity
Although low employee productivity isn't so uncommon in workplaces, you want to ensure that you discover what is causing that trend and how you can stop it before you start losing money in your business.
Here are some of the reasons you could have low employee productivity in your business;
Multitasking
Bugging your employees with lots of tasks so that they are never idle at the workplace is an approach that most business managements use, and it's flawed. This habit will lead to poorly done projects and lots of rejects from your customers.
Instead of encouraging multitasking in your business or organization, it's better to focus on giving your employees one task at a time and only delegate more tasks when the first one is well done.
Workplace stress
Always ensure that you provide a good working environment for your employees to help minimize stress among them. Stress-free employees are needed for better operations of your business.
Lack of sense of belonging
Before you hire any employees, ensure that you have communicated the company's principles and values. This ensures that you only hire the people who share the same and are ready to work towards them.
You want to avoid incidences of any of your employees feeling out of place and being less productive.
3. Set clear goals and expectations
As a business manager, you need to set very clear and precise goals for your employees. This will help reduce confusion among your employees as each one of them will know what is expected of them and focus on working towards it.
Make it a culture to sit down with each of your employees, evaluate their performances and set new goals for the coming year. Employers expect every employee to maintain the following traits in the workplace:
Always be respectful at the workplace.
Follow all the procedures set by their managers.
Be professional on how they conduct themselves while at work or off duty.
The following are the expectations that employees have for their employers;
Adequate and proper training.
Healthy working environment.
Timely and accurate payment of salaries.
Full disclosure of the business goals and policies.
4. Reward good performance
Nothing motivates your employees more than being recognized and rewarded for their good work. You can reward your employees' good performance by offering pay increases, bonuses, benefits at work, paid time off, or promotions.
Here are the principles to follow when rewarding good performance at work.
Rewards should be based on the accomplishment of given tasks at work. You should ensure that your employees' behavior and work ethic should be directly tied to achieving strategic goals for them to be rewarded.
Rewards in a workplace should not be characterized by fear and pressure. Do not instill fear in your employees by telling them they will not be paid a certain amount if they don't accomplish a given goal.
5. Create a positive work environment
A positive work environment is one of your employees' key motivations that will make them feel engaged in the company's operations.
If the employees work in a positive work environment, they will be free to share ideas with the management, which could help the company grow and achieve the intended success. Here are several ways you can enhance a positive work environment in your company;
Hire team players
A positive work environment will always comprise great team players. If your employees work with team players, they are likely to develop the same habit, thus improving the company's work output.
However, if your employees work with toxic people, the workplace environment will likely become negative and toxic. As the management, you should never feel afraid to let go of toxic employees.
Improve the lighting
Natural lighting in a workplace is known to improve the mood and productivity of workers. For this reason, ensure that your employees' offices have access to natural light through the windows.
Make the offices comfortable
You should ensure that your employees work in clean offices with great furniture to improve comfort. This will help make the workplace less boring and depressing, thus increasing productivity at the workplace.
6. Invest in training and development
If you want to keep improving your employees' performance, ensure that you focus on their training and development programs. If your business invests in your employees' skills and knowledge, you're likely to get loyalty from them.
Most employees also want to see their careers develop through time. Ensure that your company offers all the necessary training and experience that these employees might require to gain promotion.
Summary
Before focusing on other matters in your business, it's important to prioritize your employees. Their performance and wellbeing are what will directly determine if your business is going to succeed or fail.
Ensure that you treat your employees as part of your company. Always ensure that they feel that they're involved in everything that goes on in the company.
This will boost their loyalty to you and your business, and you'll be able to retain these employees over a long time. Physical and emotional aspects cultivate employee performance.
If you want to get the best performance from your employees, ensure that you show concern not only to the financial status but also their emotional and physical well-being.
Accurate attendance and time tracking is an internal part of measuring how engaged and productive your workforce is. NCheck Bio Attendance provides advanced software tools for biometric employee time and attendance tracking. We provide a web and cloud based biometric attendance system as well as a visitor management system so your business can cover every aspect of attendance monitoring and leave no stone unturned!