How to monitor employees working from home?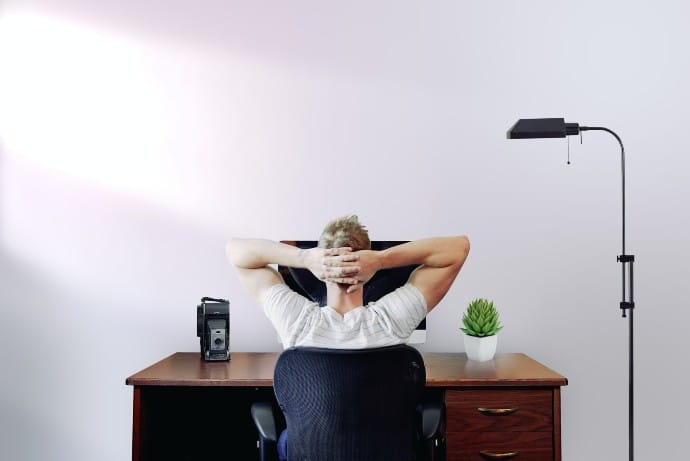 There are many reasons to transition a large portion of a company's workforce from on-site to remote, but regardless of the reason, the fact remains that you still need to monitor them. Ensuring employees remain on-task and accountable still looms and can be more difficult without the proper tools.
This article explains how to monitor employees working from home as well as what the benefits and downsides of remote employees can be.
The surge of remote working due to COVID-19
While working from home was already increasing at a steady clip, there is no doubt that Covid-19 sent that trend into hyperspeed with the need for social distancing and lockdowns.
For some clarity, the number of employees who work from home five or more days a week jumped from just 17% to a whopping 44%.
That said, Covid seems to have nudged the paradigm of the home-office dichotomy more than shattered it and will likely lead to a hybrid model. Still, with the hybrid model of both remote and on-site work, there are new challenges to be addressed with how to monitor a remote workforce.
How to monitor employees working from home
Aside from using a robust and customizable web-based time clock system like NCheck, effectively managing remote employees requires particular procedures. While office work may see some overlap with remote working management, the indirect setting places singular importance on some more than others.
Punching In
Make sure to set up a web-based time clock so employees understand when they are meant to be "at work" and when they are "off the clock." This also provides businesses a clear understanding of remote working trends and productivity as well as prevents time theft.
Clearly Define Goals
Most projects in the office falter due to poorly defined goals and milestones, and that issue follows employees from the office to home. Make sure remote employees understand what their goals are for both the short term and long term to prevent employees from getting lost in the weeds of their tasks.
Divided Labor
It can be relatively quick and easy to apportion tasks to employees in an office but can be a bit trickier when they are not immediately available. Along with clear boundaries, explicit division of labor helps provide remote employees a sense of security regarding their responsibilities and provides an added layer of accountability.
Regular Reviews
Along with providing distinct roles and tasks, following up with remote employees to review their performance and listen to feedback is paramount. With contact being more scarce, keeping lines of communication open and expectations clear is a necessity for an effective workflow between all moving parts.
Setting Boundaries
Due to the inherently less formal nature of remote working, it is expected that life will crop up here and there, but employees need to understand what is and is not acceptable. Taking care of children or doing a morning exercise routine is fine but consuming media content like Netflix or social media is not.
Striking a Balance
Despite the temptation, intrusive remote monitoring systems can cause more harm than good, so it is important to use the right kind of remote employee monitoring system. Screenshots, mouse tracking, and keystroke logging can be the bane of creative tasks that often require longer periods of thought and analysis that may not be readily identifiable. On top of that, such intrusive monitoring systems can leave employees losing a sense of trust which is a two-way street.
The pros and cons of remote workforce monitoring
While remote work may have been hoisted upon the economy in the wake of Covid, it allowed for an unexpected insight into how that model operates. Over the course of the pandemic, businesses learned that remote work provides some distinct benefits while presenting particular complications.
Understanding those hazards and boosts allows one to get ahead of the wave and makes transitioning to a hybrid model an overall net gain.
Pro: Managing Burnout
One of the positive things about the office, from an employee's perspective, is that they get to leave it and the bulk of its responsibilities when they go home. However, if employees work from home, demarcating a clear line between working hours and home hours can be tricky– especially for those who just begin remote work. Monitoring systems allow businesses to identify potential work-life balancing conflicts ahead of time and cut burnout off at the pass.
Con: Costs
While it is more than possible to transition to a remote employee monitoring system free of charge, the tools available to do so can be numerous and offer little in the way of extra features. More often than not, the best method of remote monitoring involves some upfront cost to lay the infrastructure. Granted, this can be seen as an investment that pays for itself in the long run, but it is an investment with cost nonetheless.
Pro: Project Management
Without years of experience, timelines can be a bit of a guessing game that often comes down more to profit margins than reasonable expectations. Remote monitoring systems provide an in-depth view into the course of completing a project such that it takes most of the guesswork out of a project's required time investment and allows for the development of better timelines in the future.
Con: Corporate Culture
A good corporate culture is something most businesses strive hard to establish, but a positive corporate culture can be as difficult to obtain as it is to create. Depending on how invasive the methods of monitoring are, employees may feel like their employers do not trust them or that their privacy is being invaded. Once a sense of trust and security is lost, it is almost impossible to regain.
Pro: SOPs
Most companies already have a set of clearly defined processes for progressing a project that works for the office, but even then there is almost always room for improvement. With remote monitoring systems, businesses can gain insight into the nitty-gritty details of a project's life span from beginning to end. With this knowledge, a savvy manager can tweak the standards of a procedure to streamline the process even more.
Con: Getting in the Way
One of the banes of office employees is the overzealous micromanager who can slow down work speed across multiple projects with numerous employees depending on their scope. On top of that, the stress caused by micromanaging can weigh heavily on a workforce that is already stressed out with the adjustment of working from home. Unfortunately, good remote monitoring tools allow micromanagers even more tools to impede workflow at levels heretofore unthinkable.
Pro: Appropriate Rewards
As tricky as it can be to ensure that a malingering employee is identified and properly dealt with, it is often more difficult to identify those who deserve recognition for their hard work. Aside from the fact that people are more inclined to notice minor failures than successes, a project with multiple moving parts can be tricky to pinpoint where something went right more than wrong– except with remote monitoring systems.
Con: Legal Grey Zone
Depending on the capability of the remote monitoring software, there may be legal issues related to privacy and other elements– potential issues business owners may not even be aware of beforehand. As such, anyone implementing a work from home monitoring system needs to sit down with their legal team ahead of time.
Pro: Ensuring Accountability
At the office, it can sometimes be difficult to define what went wrong when a project goes awry with so many moving pieces working independently. However, with remote monitoring systems, businesses can quickly and easily identify which step of a project held up the line. Aside from the knowledge itself, the panoptic quality of remote working also inspires employees to use their time appropriately.
Summary
Working from home is likely a permanent fixture of modern employment and will only continue to grow. Making sure that a business has the proper tools and knowledge regarding remote working is paramount to ensuring that transition is a smooth and successful one.
At NCheck, we offer distinct solutions to many of the potential issues transitioning to remote working models present. Whether that be a web and cloud based biometric attendance system or a biometric visitor management solution, we have both available to help improve attendance monitoring for your business!
With NCheck, there should be no trouble making that transition now.