What is employee time theft and how to avoid it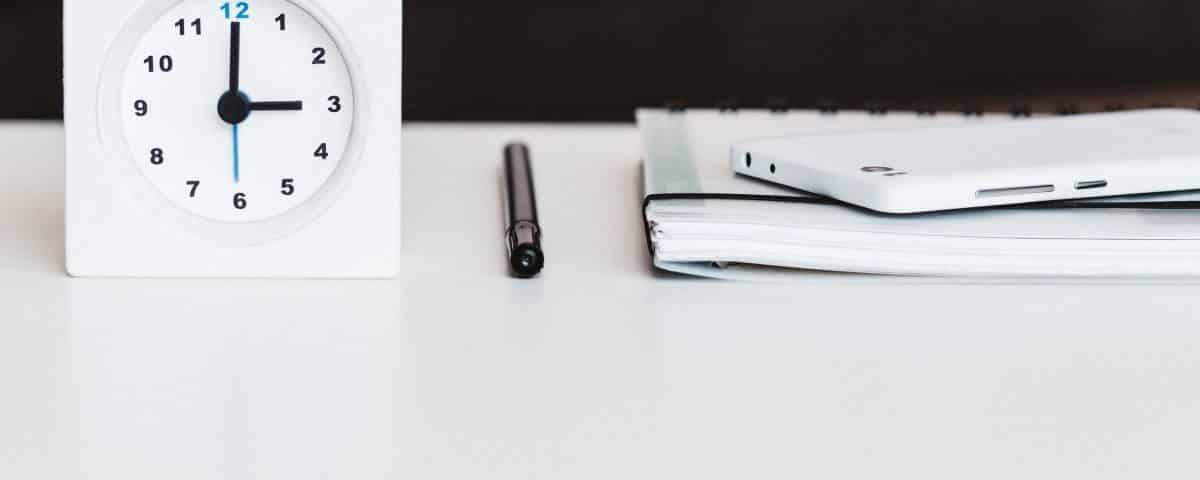 Owning and running a business is hard enough without having to worry whether or not your employees are stealing from you, but one of the most common types of employee theft is "time theft." Here we break down the subject of employee time theft and examine some of the solutions you can use to cut down on it.
What is employee time theft?
While it may sound ominous, employee time theft is nothing more than paying someone to do work without them hold up to their end of the bargain. Unfortunately, because time is inherently ephemeral, it can be difficult to accurately identify when this theft occurs.
While employee time theft may be a civil crime, proving that it was deliberate– the standard for winning such a case–can be extremely difficult[1] as it usually hinges on the employee not even being on-site. Keep in mind, outside of the fact that you pay for an unreceived service, this theft can also impact the morale of your company.
"While employee time theft may be a civil crime, proving that it was deliberate– the standard for winning such a case–can be extremely difficult"
Why does time theft happen
There are many different reasons that employee time theft occurs with many of them being benign if not potentially the employers' fault. That said, there is no getting around the fact that many employees actively commit this kind of theft, though they likely do not identify it as theft at the time.
In terms of malicious or apathetic motivations, employees commit time theft either because they are unsatisfied with their job, are petty, or outright lazy. However, even otherwise well-meaning employees can commit time theft by accident or because their employer does not sufficiently understand the job they ask of them.
What are the costs of employee time theft?
While exact numbers are hard to come by, there are plenty of organizations out there that offer some good estimates, and the statistics are eye-popping. In total, time theft will cost employers upwards of $400 billion[2] in the US alone per year which would rank employee time theft the 3rd largest business in the US by revenue.
To make matters worse, this is not only a large problem but a widespread and pervasive one too as rough estimates suggest that each employee commits a little over 4 hours[3] of time theft every week. When you just consider one of the most common forms of this theft occurs with 74% of employers[4], the problem is too big to ignore.
"time theft will cost employers upwards of $400 billion[2] in the US alone per year which would rank employee time theft the 3rd largest business in the US by revenue."
The most common types of time theft
Now that we see why this kind of theft is such a big problem, let us take a moment to examine in further detail as not all types of employee theft are the same– nor should you respond to them all the same way. Below we examine some of the more common types of this theft, identifying varying reasons and degrees of culpability.
Keep in mind, this is not meant to be an exhaustive list of ways employees can steal time nor are all of the circumstances relating to each given type covered. As such, it is important to stay vigilant while keeping in mind that the problem is best handled with a solution that sees the theft stopped more than "punished."
Extended breaks
However often buddy punching occurs, extended breaks likely happen just as often– though this source of theft is not necessarily as often ill-intentioned. It is entirely possible that an employee takes an extended break on accident, though that does not necessarily excuse the employee from taking responsibility for the lapse.
While some employees certainly take their sweet time getting back to work after their break ends, others may get stuck in traffic while getting lunch or another reasonable situation. However, it is important to consider whether that same employee is willing to make up the difference at the end of the day to ensure they do not steal time.
Not working/malingering
This is another type of theft that may or may not have negative undertones and is likely one of the most likely where you may be somewhat at fault. That being said, this can also be one of the more difficult types of theft where identifying the cause can be trickier than most given the variety of reasons it occurs.
For instance, an employee may simply not be interested in their task or just be lazy and decide to not work for a given amount of time. On the other hand, the employee's tasks may not challenge them, and if they are not compensated in some meaningful way for going above and beyond, there is no incentive to do so.
As much as we like to think that the employees are being paid to do whatever they are assigned, there is no getting around the fact that there is no incentive to do more work without compensation. Not only does this allow other coworkers to achieve the same reward without the same effort, it often develops into an expectation– one that may not fit future circumstances.
Unapproved overtime
Depending on the type of business you own or run, unapproved overtime may be a common occurrence that you have to deal with or inexcusable. Thankfully, that division provides a bit more clarity when trying to figure out whether the employee in question should be punished or if other changes would better solve the problem.
If the job does not require the employee to put in additional time to complete their tasks, this theft falls squarely and entirely on the employee, and you can be firm in how you handle it. On the other hand, if the job regularly requires the employee to stay late to finish a crucial task, other types of adjustments work better to solve this problem.
Timesheet fraud
While a couple of instances where employee time theft occurs can be both malicious or unintentional depending on the circumstances, few draw as stark of a line as timesheet fraud. Keep in mind, there are still plenty of instances when timesheet fraud is reasonable, but the instances where it is not are more obviously malignant.
For example, if an employee forgets to clock in, they may not remember the exact time they began work which can lead to accidental timesheet fraud. On the other hand, an employee that intentionally commits timesheet fraud knows that what they are doing is wrong and should be dealt with severely.
Buddy punching
Out of all the different types of theft in this list, this is one of the least excusable as there is seldom a good reason to justify it. Unless you or the manager explicitly gives the employee express permission to allow someone else to punch them in, this is intentional theft and should not be tolerated.
Pretty much every other instance of theft includes some form or circumstance where the employee may be responsible but since they are imperfect humans, a lapse here and there is understandable. But Buddy Punching is the exception that proves the rule, and you should feel not only justified but vindicated in putting an end to it.
Remote work
Yet again, employee time theft can carry reprehensible or understandable causes and may potentially require you to shoulder more responsibility than some of the other types. Because working remotely often means working from home, finding the right kind of balance can be difficult for even productive, upstanding employees.
If an employee works remotely and something happens to their infrastructure– say the power goes out– they cannot be held responsible for a loss of time. Of course, an employee who works from home may find the couch a little bit too comfy and Netflix too entertaining to do work but still reports their hours all the same…
How to reduce employee time theft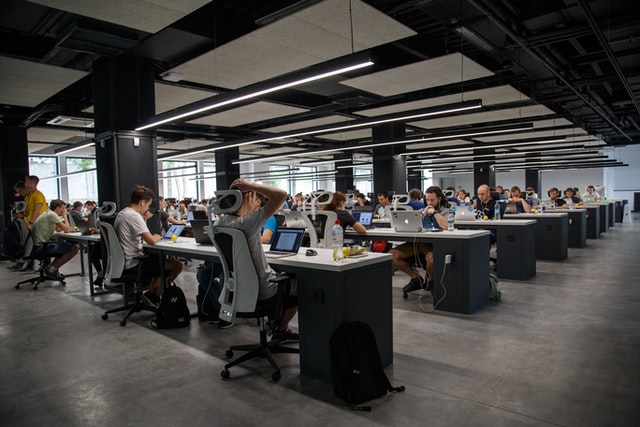 Now that we know some of the more common and pernicious types of theft, it is time to do the hard work of figuring out the solutions. Keep in mind, the truly difficult part of this endeavor comes from self-reflection and honestly assessing what role you may have in your employee's behavior and actions.
While this in no way alleviates your employees from their personal responsibility, there is a reason that the quote follows "the buck stops here." They are the employee for a reason and not their own authority which makes it incumbent on you or your business' manager to identify how to fix these human failings.
Keep in mind, while you are more than free to "clean house," the amount you will lose in turnover will be more if you do not institute structural changes to address the problem. Thankfully, there are numerous things you can do to not only reduce this kind of theft but inspire employees to think twice before committing it in the future.
"the truly difficult part of this endeavor comes from self-reflection and honestly assessing what role you may have in your employee's behavior and actions."
Proactive measures
Regardless of the endeavor, any activity that involves more than one person works best when all parties communicate clearly with one another. Making it a point to directly inform your employees of company policy through multiple means of communication including verbally, in messages, and through broader signage helps ensure there is no misunderstanding.
It is just as important to make sure that your employees understand the penalty for not adhering to company policy and stealing time without extenuating circumstances. Keep in mind that maintaining an extremely rigid stance on this due to "principles," is likely to engender resentment and can turn accidental theft into intentional theft.
Reactive measures
Part of making sure the employees understand the potential consequences for stealing time is by having them review and sign an agreement acknowledging what time theft means and that they accept consequences should they engage in it. On top of that, be sure to have a clear escalation of consequences in place to address time theft.
However, it is likely not a good idea to go from zero to 100 in a short span of time as this will erode morale and leave the employees feeling paranoid– which will eventually evolve into resentment. Instead, begin with a verbal warning and gradually move up from there, taking into consideration the severity and type of theft perpetrated.
Consistency
This last part can be especially tricky since, if you are not absolutely clear from the beginning, different consequences based on the circumstances may not be readily apparent to the employees. If the employees do not see how you got from point A to point B, they are likely to assume that the consequences are capricious and arbitrary.
However, once you are certain that your employees understand the expectations, policy, and consequences it is important that you do not waver. Once it becomes clear that an employee stole time, they need to suffer the consequences or else other employees may think they can get away with it too.
Culture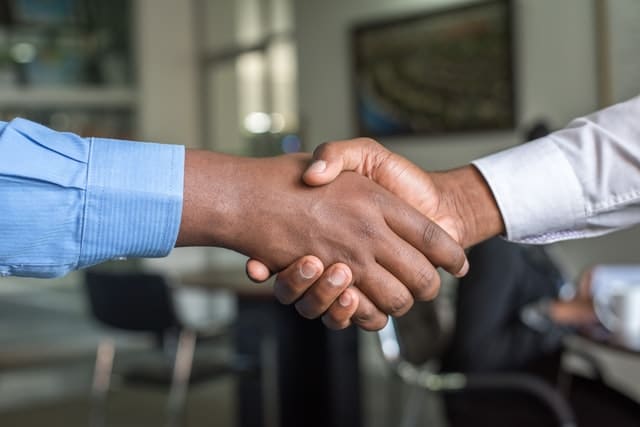 This is one of the more nebulous elements that can go a long way towards reducing employee time theft, but it is arguably one of the most effective. Humans are social creatures by nature and tend to want to fit into the cohort they find themselves which means circumscribing behavior they might otherwise engage in, so they do not stand out.
"Once your employees feel like they are not trusted, they will return that suspicion which fosters resentment and ultimately degrades the corporate culture"
As such, developing a strong workplace culture where time theft is not only understood to be against policy but is accepted by the employees as something wrong, can go a long way towards reducing it. A big part of developing a positive corporate culture is by being transparent, which develops a sense of trust between management and the employees.
Check-ins
This part of the solution can be a bit tricky as it forces you into a balancing act whereby you want to make sure that you know who is working and who is not without seeming overbearing. Keep in mind, trust is a two-way street, so if you are constantly hovering over your employees' shoulders, they will feel like you do not trust them.
Once your employees feel like they are not trusted, they will return that suspicion which fosters resentment and ultimately degrades the corporate culture. A good way to handle check-ins is by timing them hourly or by using benchmarks and making sure that you do not break your self-induced schedule without good, extenuating circumstances.
Biometrics
Once you install all of the non-monetary solutions to help reduce employee time theft, the next step is to pony up the investment to make tracking it significantly easier and more accurate. Of all the different systems available, biometrics more than meets the standards of ease and accuracy– though it does not often come cheaply.
Biometrics essentially use biological markers to track your employees from arrival to departure and at every point in between. Not only is this a great way to reduce this theft, but it is an excellent internal security measure all-around from reducing criminal theft to even maintaining sensitive information that might otherwise slip out.
One of the best qualities of biometric monitoring is that it is non-invasive, so unlike physically checking in, you do not run the risk of annoying your employees or impeding their workflow. This not only improves the corporate culture but also eliminates the need for further middle managers to rigorously supervise, reducing overhead.
Depending on how thorough you want the biometric system to be, you can include multiple redundancies as well. These redundancies further increase the overall security of the system by placing a higher bar to circumventing the biometric system.
It is worth noting that you should not use this system as a means to squeeze every drop from your employees or you will run into a similar situation where they resent the company. Granted, they will not be able to break policy in the same way, but you are likely still left in the same situation where you pay more in turnover than in employee time theft.
NCheck Biometric Attendance System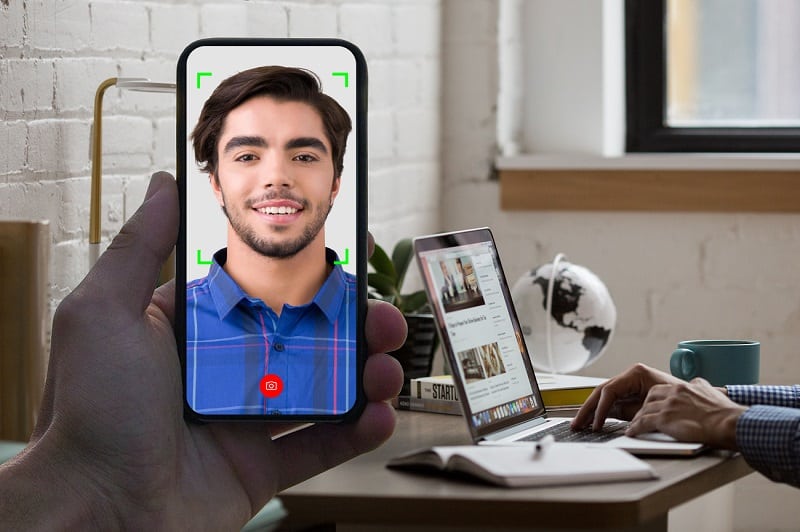 With NCheck's biometric time clock systems, we go the extra mile to offer additional features to those mentioned prior. For instance, the NCheck system allows you to use multiple biomarkers to confirm identities including face scanning, fingerprinting, and iris scanning.
A biometric attendance system is only as good as the information provided, and NCheck systems not only offer a comprehensive report but can keep track of remote employees too. Given the current pandemic, NCheck biometric systems can identify biomarkers with a facemask as well as track potential contact to prevent the spread of COVID-19.
Another great feature of the NCheck biometric system is its ability to identify biomarkers in real-time which improves accuracy, removing the need for a slower check-in process. Finally, the NCheck system is advanced enough that it simultaneously keeps track of all of the different biomarkers in a given area.
We also offer a brilliant biometric visitor management system where you can stay up to date with any guest visitations your business is receiving and provide them with a streamline appointment booking service prior to their arrival.
Summary
As we can see, employee time theft is not something you should take lightly unless you are comfortable losing chunks of revenue to an otherwise preventable problem. However, it is important to understand why this issue occurs and who is to blame– which means accepting personal responsibility if any falls on your shoulders.
Thankfully, there are plenty of solutions you can use to stymie this theft with biometrics being one of the easiest and most reliable. Just remember, the goal is to reduce time theft– not punish people– and, with plenty of options at your disposal, you achieve this goal and create a happier workplace environment in the process.
Sources:
[1] https://www.thespec.com/opinion/2019/02/18/employment-law-time-theft-may-be-hard-to-prove-but-you-can-still-be-fired-and-sued-for-it.html
[2] The Kentucky CPA Journal, Fall, 2007, "Biting the Hand that Feeds: The Employee Theft Epidemic" by Terrance Daryl Shulman, JD, LMSW, ACSW, CAC, CPC