10 Tips for Dealing With a Lazy Employee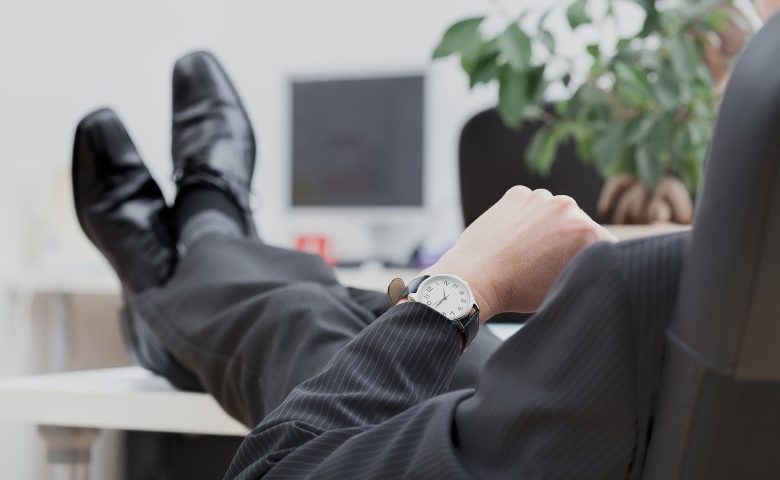 Lazy employees will do anything except work efficiently while still expecting a paycheck at the end of the month. Slackers can impact your business in multiple ways, from undermining other employees' efforts to reducing the overall output of your company. 
Studies show that there will always be one slacker in every team and 47% of employers consider lazy employees a big letdown. 
This article will teach you how to identify lazy employees and correct their behavior before it's too late.
Types of Lazy Employees
Ideally, you hire employees expecting that they will relieve some of your workloads, allowing you to focus on other critical issues that will help the company grow. However, some employees display laziness characteristics.
Here are some examples of slacker employees who will impede your progress.
The Vanisher
The vanisher is an employee that goes absent without any explanation, especially during odd times. You might find yourself in a situation where an employee just vanishes mysteriously after a lunch break. 
Some even call in sick when the due dates for tasks are imminent. 
The Victim
When it comes to being late to work, meetings, or submitting tasks, the victim is an employee's equivalent of "the dog ate my homework." 
These employees always have a backup excuse for avoiding work responsibilities. They always blame flat tires, sick children and pets, and other emergencies.
The Procrastinator
Yes, everyone has played the procrastination card in one way or another. However, the procrastinator tends to turn this into an art. Whenever there is an assignment they are to submit or a meeting they need to attend, the procrastinator always does their part the last, sometimes even after the task has expired.
This always frustrates other employees in the team. The procrastinator always pushes the task forward while wasting time on irrelevant things. 
The Bare Minimum 
These workers aren't necessarily slobs. 
Yes, they fulfill the requirements and complete the task, but they do not go above and beyond. 
As the name implies, these employees frequently put in mediocre effort and produce mediocre results. While this employee may be delivering, are their efforts in line with your high-performance standards?
The Delegator
The delegator is a kind of employee who puts more effort into avoiding work than actually doing the assigned work. They are always trying to push others to work without even being in a supervisory position.
They motivate others and evade the work themselves.
The Troublemaker
One of the most dangerous types of slackers is the troublemaker. 
Instead of getting down to business and focusing on their tasks, they avoid them, causing drama and problems among their coworkers. Troublemakers are always seen hopping from one workstation to the next, gossiping, and having useless conversations.
Some people even take their drama-mongering to their phones and emails. 
They may expose confidential information about your company or incite other employees and cause disruptions in business operations.
How to Identify a Lazy Employee
Lazy employees can be easily identified. Most of them have some similar characteristics that you can pick out. Below are some of them.
Employees that keep saying, "

that is not my job

." Most of them exhibit the "bare minimum" laziness characteristic. They cannot even help an understaffed department complete a rushing order. 

Failing to attend meetings

—employees coming in late for one or two meetings can be excusable. However, those with the tendency of arriving late all the time come out as lazy. 

Others might arrive in meetings but seem to be

passive all the time

. They do not provide opinions or contribute ideas when others participate. 

Employees that do not engage with others might be lazy. Even though it might not be all of them, they might be doing so due to a lack of motivation. 

Some employees are

constantly distracting others

with issues that do not concern the business.
10 Tips to Help You Deal With Lazy Employees
You must ensure that every employee is productive if you want your company to succeed. Each of your employees contributes to the company's output, and the sooner you address the lazy people, the better for the company's overall success. 
As a result, even if it isn't your favorite responsibility, you must address these performance issues before they spiral out of control.
Now that you've identified the slackers, it's time to get down to business and deal with them effectively. If there are specific issues associated with poor attendance then your business should look at implementing a web and cloud based biometric attendance system if there is not one in place already. This form of attendance system is the most accurate and efficient, helping to promote good attendance due to individuals knowing it is not possible to fabricate.
For other forms of laziness you might be experiencing from employees, check out our ten suggestions below:
1. Identify the Problem and Get the Facts
Every problem has a root cause. It would be best if you start by diagnosing the cause of the problem. 
Why is this employee unproductive? Is it due to inadequate training? It might just be a simple misunderstanding; maybe they do not even know what they should do. 
Identifying the cause of the problems is very important. It provides you with a framework that you will use throughout the entire process of dealing with them. 
Additionally, when you have facts to work with, it also makes it easier to confront these employees and tackle the issue. You can get these facts from other employees' opinions and back them up with your observations. 
These lazy employees have a habit of getting on your nerves all the time. It may be difficult for you to deal with them objectively as a result of these factors. It necessitates additional information from multiple sources so that others can see that you are not acting solely based on biased opinions.
2. Confront the Lazy Employee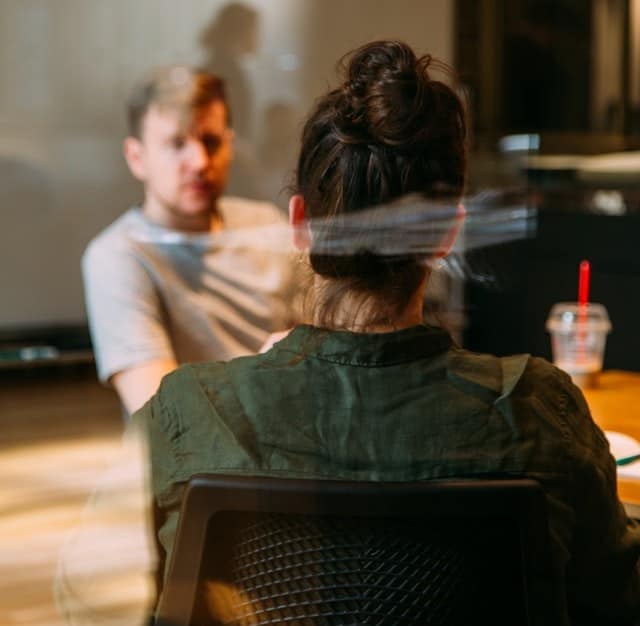 Once you have all the facts with you, it is now time to sit down with the underperforming employee and talk to them. 
This is a critical stage that you should handle as efficiently as possible. 
The way you start the process will determine how it goes. 
As a result, maintain your calm and work with a positive attitude. Explain to the employee that you are working with them to benefit both the company and the employee. Ascertain that the employee is aware that you are there to assist them. 
You both know that the employee passed the vetting process to get the job—they had potential from the beginning, so remind them of that.
Try not to put them on the spot during the confrontation stage. It is critical to involve them in the decision-making process actively. Allow them to participate and develop the steps they believe are necessary to get them back on track.
What is their response? 
What do they require to ensure that their results are satisfactory? 
Confronting a lazy employee can be an opportunity to inquire about your own performance and reflect on what you haven't done well. After all, your employees are people and deserve good treatment. Any person can become distracted from their responsibilities at some point when facing complex challenges.
Please treat them with understanding and kindness. This, however, does not mean you become lenient; it is just a call to act accordingly. Support and compassion will get things done efficiently and without a mess. 
3. Create a Plan for Change
Once the employee has taken time to reflect on their past behaviors and what they need to change, you need to devise a plan. This plan should be realistic and contain short-term targets. The employer should write down a formulated plan and have it typed out so that both parties know what to expect and when. 
The best thing to do at this point is to include the employee in the formulation planning process. Their involvement in the process will be essential in making sure everything is understood. Showing them that you value their opinions will increase their desire to be a part of the team. 
The plan should give an adequate amount of time for them to work on reaching the set targets. It should also have the techniques you will use to track and measure the progress towards achieving these goals. The more you get them involved in the process, the higher the chances of success. 
4. Follow up and Monitor the Progress
This is a crucial stage. 
Everything you've been doing will be for naught unless you follow through on the agreed-upon goals and efforts. 
Are they carrying out their end of the bargain? 
Their progress will help you to determine if they're on the right track. To keep on top of their progress, schedule regular meetings to assess if they are moving in the right direction. 
It will also provide them with a platform to discuss any issues or concerns they may have, allowing them to receive the assistance they require.
5. Recognize and Reward Improvement
It is essential to recognize and reward the employees whenever they make progress. A simple mention of recognizing their efforts during a meeting can go a long way in motivating them. 
The idea here is to show them that their efforts are being noticed and their efforts head in the right direction. 
6. Provide More Training
Nothing irritates employees more than asking for assistance every time they are about to complete a task. It will even have an impact on their morale. 
Therefore, you should provide employees with progressive training. Once the lazy employees are back on track, proper training will ensure that they have everything they need to complete their daily tasks effectively. 
It will also assist them in honing skills that they had previously struggled with.
7. Set Clear Consequences for Slacking Off
Communication is key. It would be best to notify every staff member (not only the lazy ones) that there is no room for laziness in your organization. It would be best if you made the consequences clear to them. 
At this point, there is no point in beating around the bush, face the problem head-on. 
8. Provide Incentives
Providing incentives has to do with rewarding their progress. Awarding employees with time off, gift cards or bonuses can motivate anyone to go above and beyond and achieve their objectives. 
It makes no difference what the incentive is, as long as an employee receives a reward for exhibiting positive behavior.
9. Internal Audit
It may have been simple for you to identify a few slackers. However, there's a good chance you missed out on a few others. The lazy employee may simply be a symptom of a more significant issue. As a result, it would be beneficial if you evaluated your entire team.
Are there any other members who aren't involved? 
Is it possible that others still feel undervalued? 
An internal audit of the teams' performance should be conducted by tracking their work hours, assessing the working conditions, and gauging how they feel about the business in general. You can even inquire about their employee-to-employee relations and any issues with management. 
The audit result can even assist you in fixing the problem while it is still in its early stages.
10. Take Action when Employee Refuses to Change
There is always so much that you can do to help a lazy employee. However, in some cases, the employees might eventually turn out to be lazy by nature. 
Therefore, if the rest of the team performs as it should, and everyone is happy, but certain employee trails behind, terminating the employment contract may be the only appropriate solution. 
The decision happens when you have established that the employee is lazy, demotivated, and disengaged. 
Firing an employee might be a bitter pill to swallow, but if neglected, the morale and productivity of the entire team are at a disadvantage. The last thing someone wants to see is a colleague sitting around doing nothing while others work hard to get the job done. 
Terminating their contract might just be the only solution!
Summary
Employees who are lazy and unproductive can significantly impact your company's output—they are a manager's worst nightmare. Some of them may be lagging for understandable reasons, while others may be lagging because they are lazy by nature. 
Now that you know how to deal with a lazy employee, it is your responsibility to deal with the problem appropriately.