The NCheck Bio Attendance uses biometric identification of face, fingerprint and iris scanning to efficiently monitor, manage and register attendance on a large and flexible scale, without the need for specialist hardware*.
Accurate and efficient reporting of site attendance is vital for the success of large agricultural projects. The management of the ever-changing and dynamic workforce is renowned for payroll errors, poor overtime management and unchecked absenteeism due to the constantly evolving schedules and project requirements. The NCheck Bio Attendance system also prevents the fraudulent or incorrect attendance recording associated with other attendance systems such as time cards, fobs or registers.
Whilst the biometric technology has advanced features, the user interface and reporting is simple and intuitive and flexible around your business requirements. The nCheck Bio Attendance system is a turnkey solution that has been designed to fit seamlessly into your agriculture HR and payroll systems, helping your operation to run smoothly, whilst also ensuring your remote workers are compensated fairly and accurately.
*For fingerprint or iris identification, the system requires an external fingerprint reader or iris scanner, both of which can be purchased from
www.biometricsupply.com
How does the NCheck Bio Attendance system work?
Both the Cloud based and On-Premise NCheck Bio Attendance systems have been designed to be easy to use for both the business and the individual. Simply register, download and configure the system around your requirements, add your users, and start marking attendance!
How the NCheck Bio Attendance System will benefit your business?
Increase Employee Satisfaction
Nothing dents employee satisfaction more than unpaid wages. Avoid unnecessary wage issues with an accurate time and management system that ensures that every employee is fairly compensated for their work.
Streamline your HR
The flexible reporting that NCheck offers your business allows you to easily monitor, analyse and understand your workforce in real time, cutting down the need for cumbersome and confusing paperwork.
Reduce Errors
Time and attendance monitoring is a data intensive task, that is prone to human error. The automated NCheck Bio Attendance system reduces the risk of mistakes, and ensures an impartial and orderly recording and presentation of data.
Increase Productivity
Biometric scanners remove the possibility of 'buddy punching', one employee clocking in and out for another. Therefore, you can rest easy knowing that your workforce is putting in the hours they say they are.
Cost Efficiency
Not only does the biometric time and attendance system reduce labor costs that arise as a result of inaccurate recordings, but the multiple face detection feature can be used to cut down on queues for the clocking in machine.
Comprehensive Reporting
Reports include summary on working hours, overtime, vacation, sick leave and other relevant information all of which can be exported to the payroll system.
How to use the NCheck Bio Attendance System
Cloud-Based Time and Attendance System
Monitor and manage your employees from anywhere, at any time, with the NCheck cloud-based biometric attendance system for Windows, Android and iOs.
On-Premises Bio Attendance System
Offline biometric attendance control and management system can be used locally, as well as on your server.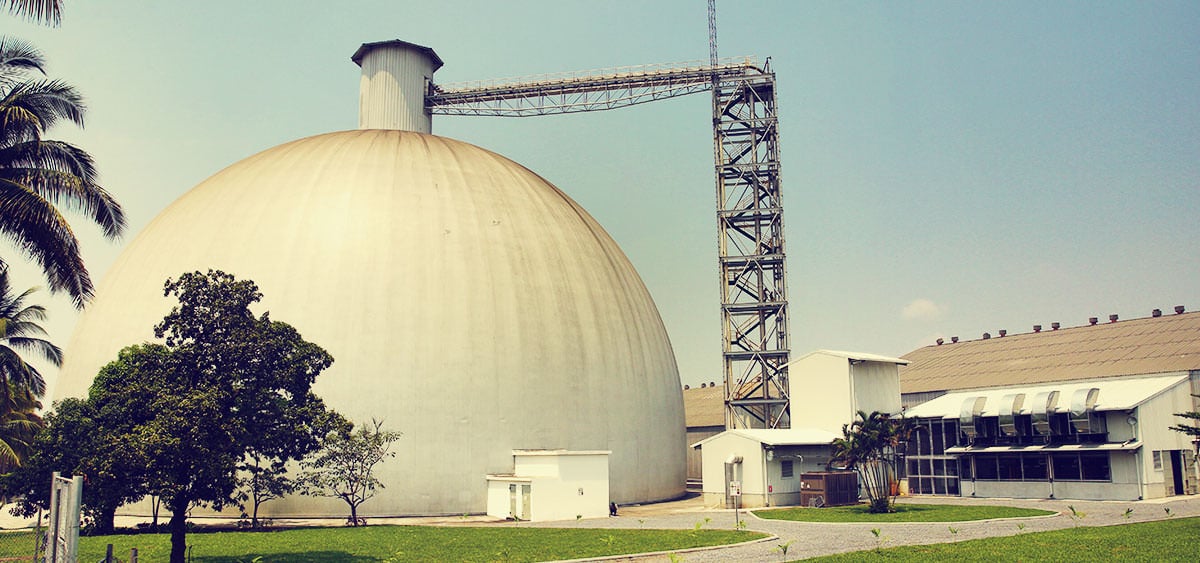 Pantaleon Sugar Mill Project
The need: Panteleon wanted to have a futuristic, robust and reliable attendance system which can support more than one biometric modalities which is convenient to use and provide both offline and online attendance whilst supporting large numbers of users on the virtual server.
The solution: Panteleon had already been using Biometric attendance system. The cur-rent system had a lot of issue. They evaluated several attendance systems in the market and finally settled with NCheck Attendance
Results: With the implementation of NCheck, Panteleon increased efficiencies and saved its operational cost. Most important, the information was made available anytime anywhere for the management. The solution was implemented long ago before the Pandemic and the management realized that the solution even worked during the pandemic situation, as the solution offered touch-less and contact less attendance and even with face mask. As a result of the Multi-modality support it was possible for the organization to continue to work even during Pandemic without losing a single Pay.
NCheck offers a complete solution to monitor and control the work of your employees in offices, educational and healthcare institutions, hotels and factories. With the help of multimedia scanning, you can minimize the risk of third-party intrusion into the company.

NCheck bio attendance can revolutionize your employee attendance software for its features, very easy to use and update and to teach to employees. It needs a little improvement on the manual, color on the interface and needs more customizable menus when programming attendance.

Ncheck Biometric Time & attendance solution is excellent to support on windows & android both platforms. Single solution for all biometric based needs. Need to optimize on the cost part as per required biometric for T&A.

Quite good software in terms of biometrics attendance. We tried different attendance terminal for our attendance purpose but most of those are not working properly. Sometimes does not recognize ur fingerprints properly. So we decided to try other vendor.

We are using this product for attendance purpose, it is designed in such a way that anyone can easily setup this for their organization. We are using Face recognition for authentication. Mobile app is also very useful for field force executives. It allows us to easily capture all our on-field executives, which help seamless payroll processing based on this data.

Accuracy in identifying the face and fingerprint. Also Iris recognition. Mobile face recognition with multiple face detection.

This is the perfect software for anyone / company that has any information that needs to be kept confidential. Everything is up to date whats not to like. Hands down the best software for anything that you hold in high regard.

Face recognition works well with normal camera also. Very convenient and cost effective and value for money. Highly accurate. The system has face, finger and iris biometrics support.

Before we use traditional time and attendance I have to do lot of work to syncronize reports. But with Ncheck we do it with just few clicks.

We are using this software for different locations and this is just work fines so far. I wish there are some more features, but ok for small and medium size organizations.

We are using this software in our school for taking attendance of staff and found very useful. This software register all our staff's detail and biometrics information quickly and we immediately started taking the attendance of our staff. We have been able track the absentee of our staff and late comers. We have been able to take the attendance report on daily basis very quickly without any trouble.